OO gauge, 4mm / ft DCC
Set in in the North-East Manchester area roughly between 1999 and 2004 Smethurst Junction depicts a terminus station located on a former through line to Oldham. Smethurst Junction started life as part of a previous Swiss outline layout that used to reside in one of the Society's store rooms.
Frequent passenger services are operated by a variety of Diesel Multiple Units, which work to and from Manchester Victoria and destinations beyond. The occasional rail tour/charter can be seen visiting Smethurst.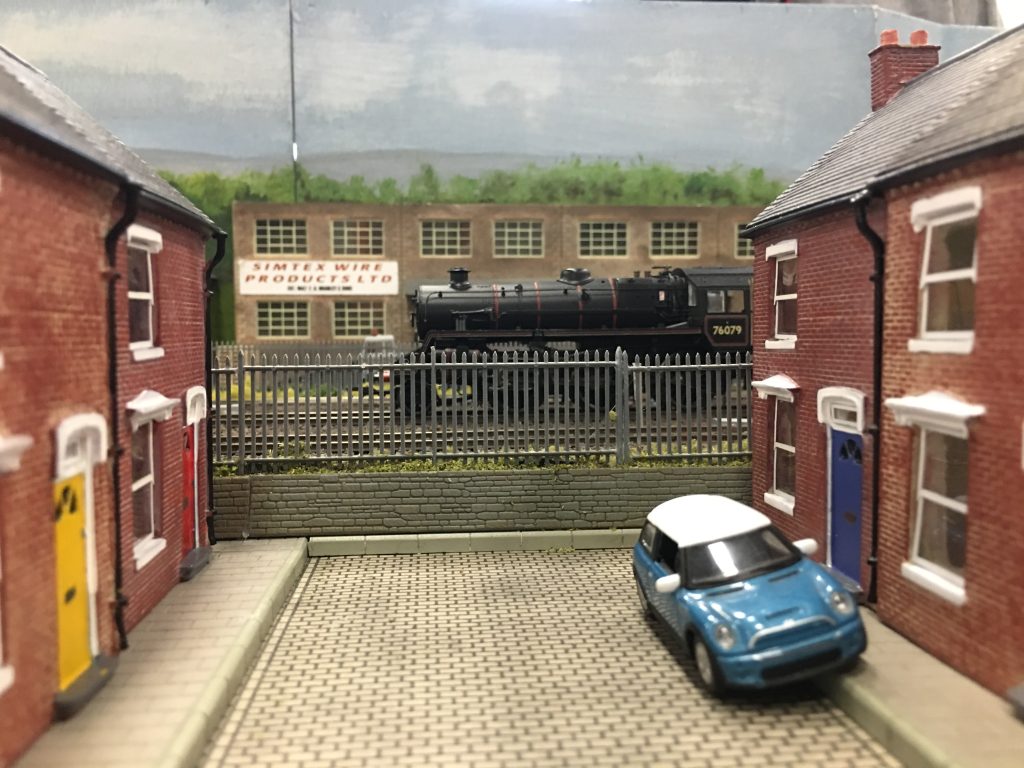 There are several flows of freight that can be seen at Smethurst Junction, including general enterprise traffic to the freight terminal sited opposite the station.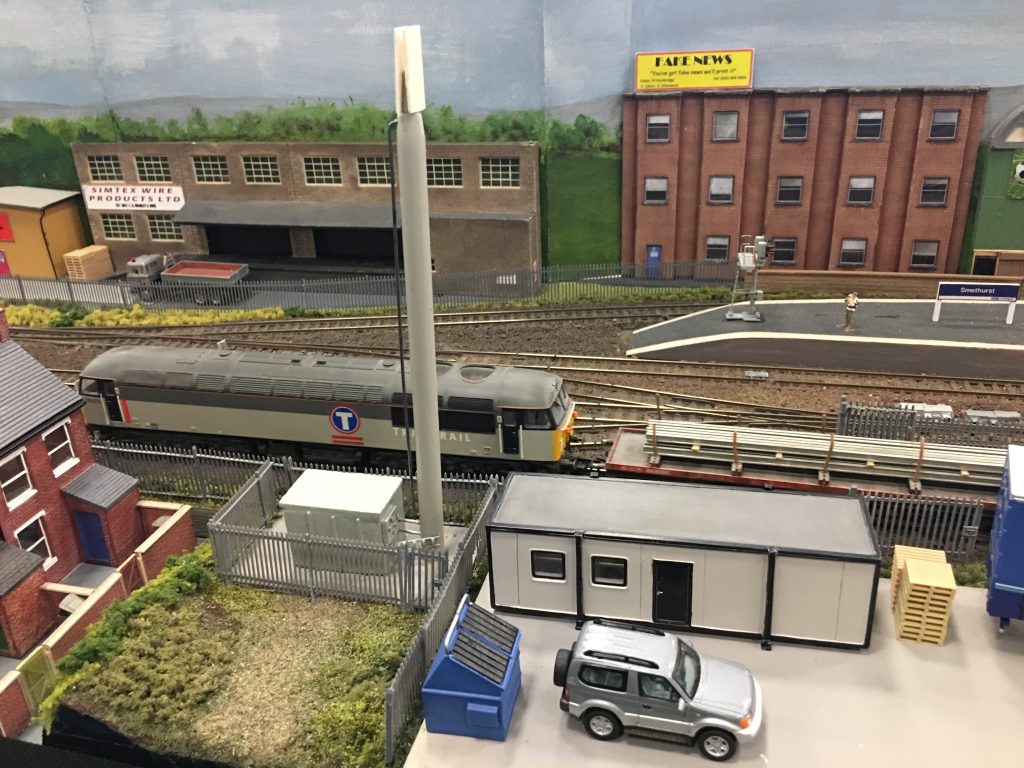 Other general freight loads are also handled in the terminal as required including bulk liquids and containers. Engineers stock is stabled in the small engineers yard, located on the truncated formation of the former Midland Railway lines.
Additional freight traffic uses the loop lines to run round and gain access to another freight terminal further along the line towards Manchester. Finally, a two-road locomotive servicing point occupies part of the original lower goods yard.
The layout started life as an analogue controlled layout but was later adapted to run using DCC using the Lenz LH100 system. Members bring their own DCC fitted locomotives and DMU's and there is always plenty of freight stock on hand too. The team are currently reworking the fiddle yard which was L shaped. The new fiddle yard has been installed to run parallel behind the layout. This was required to help the overall smooth running of the layout.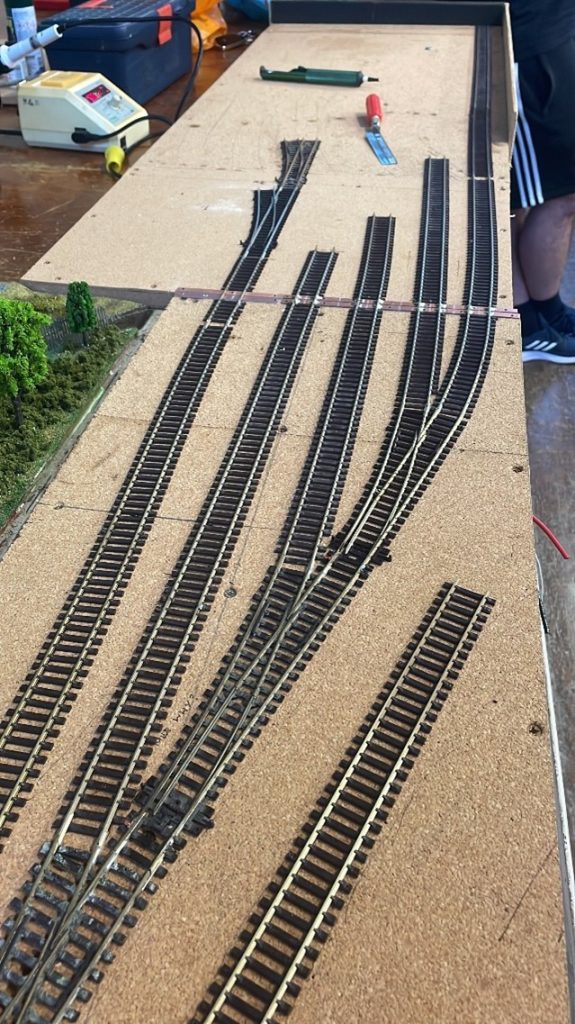 Future plans include adding a second fiddle-yard beyond the current station and town scene to make the layout more flexible when it comes to operation and train movements.
Significant effort has been expended on improvements to the layout during the last few years. This has included adding more details to the station area, a canal basin, housing and a communications mast at the front of the layout which was previously waste ground.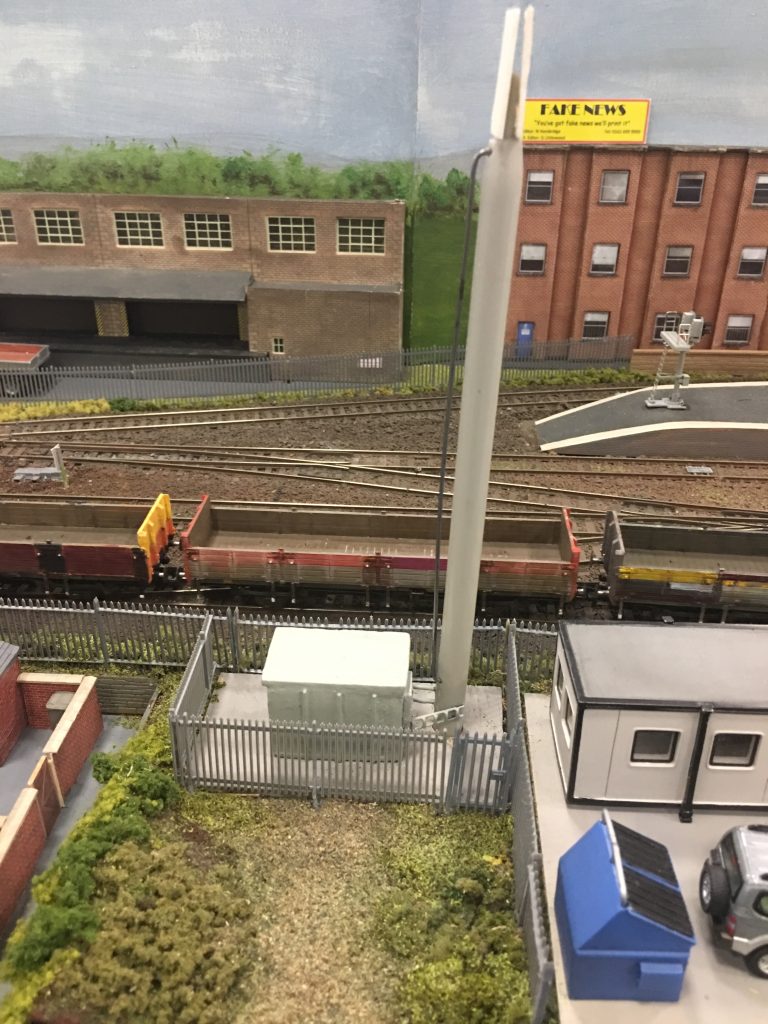 Transforming the waste ground into the canal basin