OO gauge, 4mm / ft
Set in in the North-East Manchester area during the 2000's Smethurst Junction depicts a terminus station located on a former through line towards Oldham. Smethurst Junction started life as part of a previous Swiss outline layout that used to reside in one of the Society's store rooms.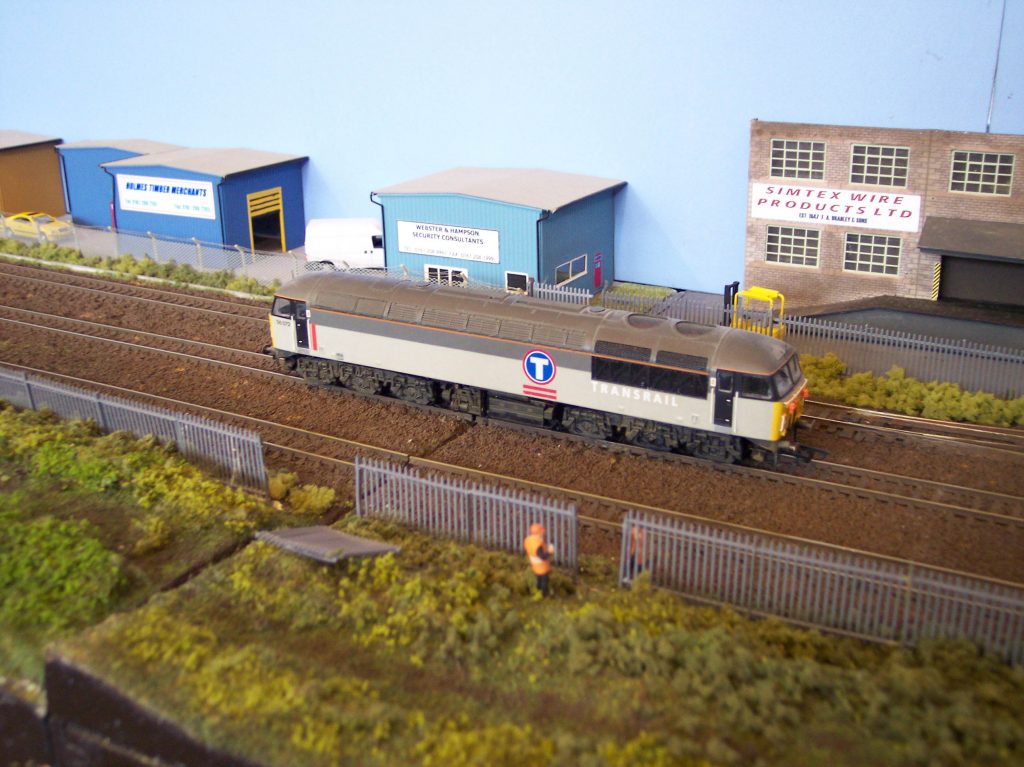 Frequent passenger services are operated by a variety of Diesel Multiple Units, which work to and from Manchester Victoria and destinations beyond. There are several flows of freight that can be seen at Smethurst Junction, including inbound deliveries of aluminium and copper coil to the distribution terminal sited opposite the station, and outbound finished wire products often in bogie vans.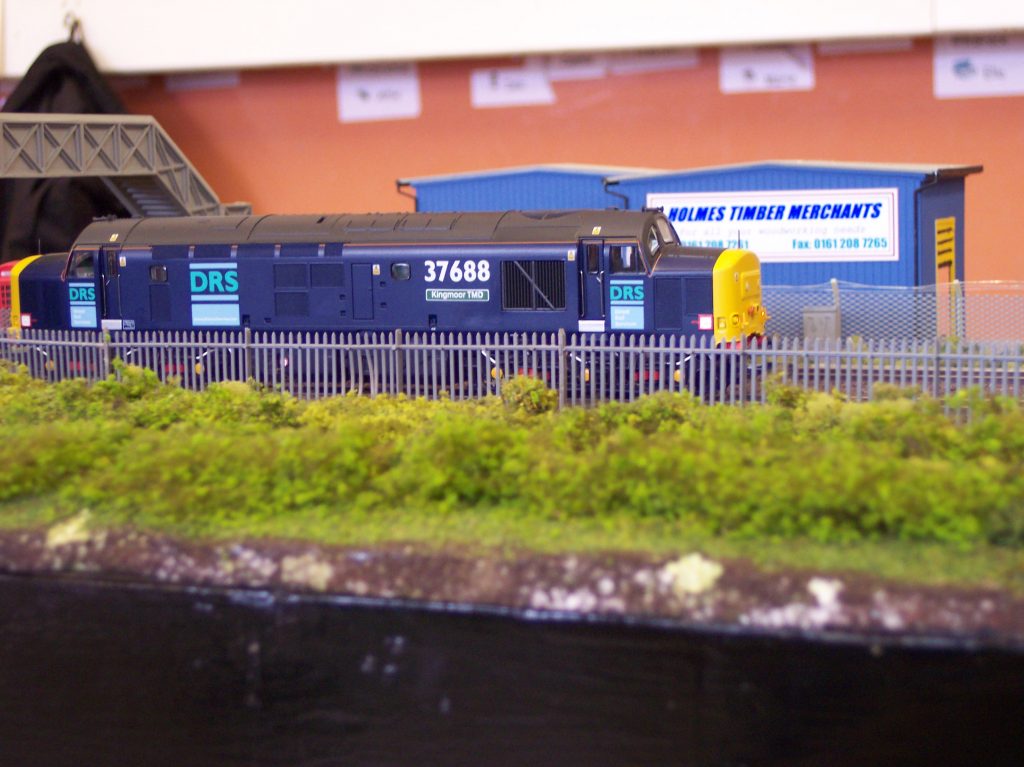 Other general freight loads are also handled in the terminal as required including bulk liquids and containers. Engineers stock is stabled in the small engineers yard, located on the truncated formation of the former Midland Railway lines.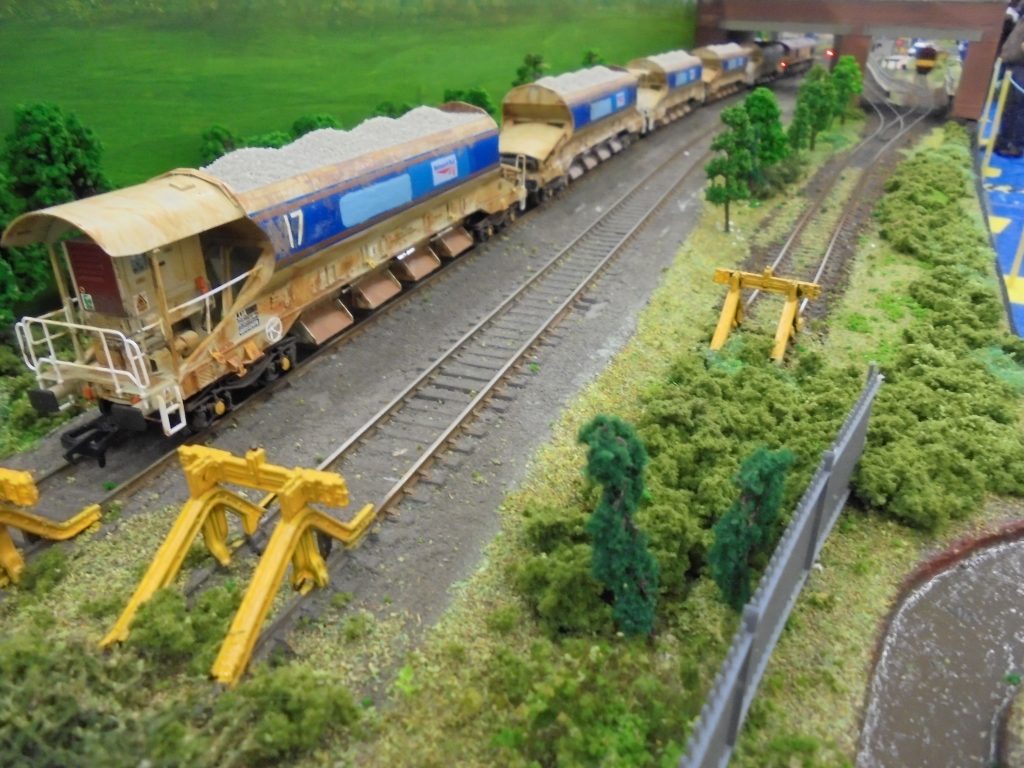 Additional freight traffic uses the loop lines to run round and gain access to another freight terminal further along the line towards Manchester. Finally, a two-road locomotive servicing point occupies part of the original lower goods yard.
The layout started life as an analogue controlled layout but was later adapted to run using DCC using the Gaugemaster Prodigy Advance ™ system. Members bring their own DCC fitted locomotives and DMU's and there is always plenty of freight stock on hand too.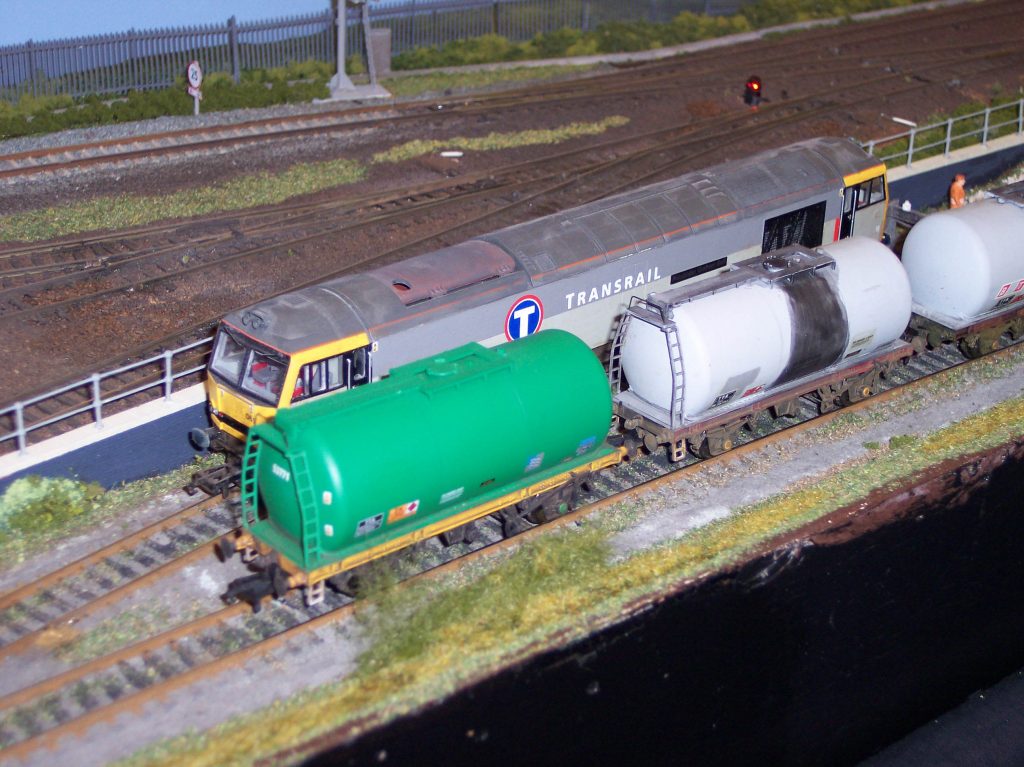 Future plans include looking at adding dummy overhead electrification masts and portal gantries to mimic the real-life 25kV wiring and extending the layout to provide a second fiddle-yard beyond the current station and townscene to make the layout more flexible when it comes to operation and train movements.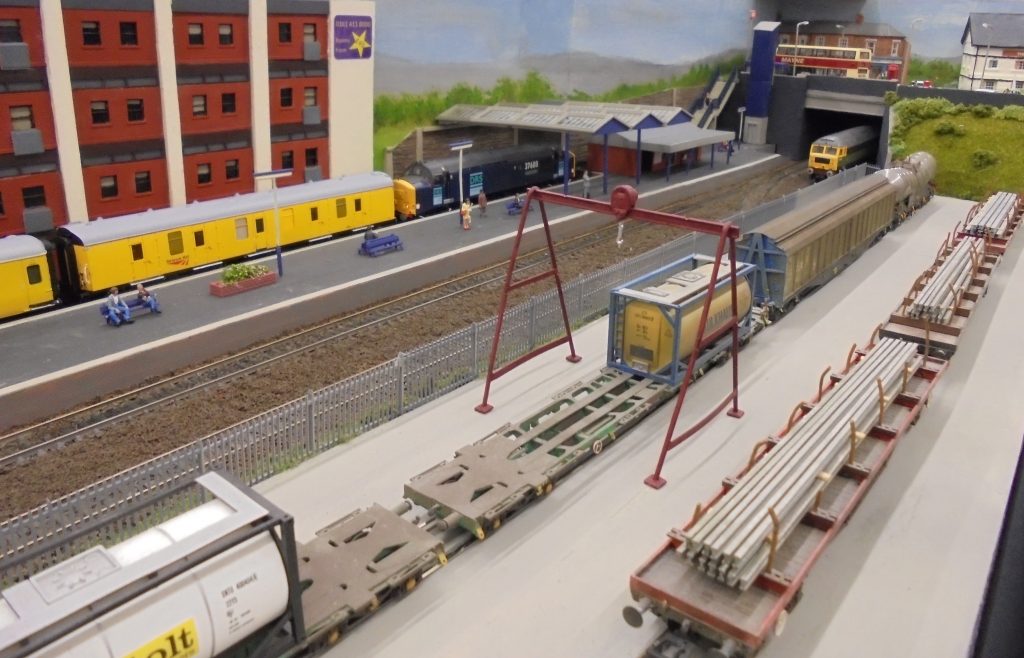 Significant effort was expended on improvements to the layout during 2017, and the Team were pleased to be awarded the Mike Hunter trophy for most improved Club layout at the 2017 Annual Exhibition.