Hazel Grove Model Railway Exhibition
2020 Exhibition
Saturday 24th October 2020 10:00 to 17:00
Sunday 25th October 2020 10:00 to 16:00
There are
until our next Exhibition starts, so why not make a note to come to see us? There is ample free parking on site or you can park at Hazel Grove Station courtesy of Arriva Rail North Ltd and use the vintage Courtesy Bus to get to the show (available on both Saturday and Sunday).
The exhibition will present model railway layouts in all the popular scales and gauges, modelling demonstrations, full trade support, including the local model shop SMTF (located at Brookside Garden Centre), Booklaw, Squires Tools and the Club sales stand.
The venue is wheelchair accessible and all on one level.
Refreshments will be available on both days.
This year there will be a seated area to the left of the Pay Desk for the
consumption of food purchases or for use by visitors bringing their own food.
Key information about the Exhibition will be available here nearer the date.
Check here for the Courtesy Bus timetable nearer the date of the Exhibition.
You can now pre-order goods from Squires for collection at our Exhibition. Contact Squires for details of how to do this, see our Links Page.
Download key information via the link at the bottom of this page.
Admission charges
Adult £TBC
Accompanied child £FREE
Unaccompanied child £TBC
Family ticket £TBC (Covers two adults plus their children)
Come on kids, bring your parents along to our family friendly show!
Download the Exhibition Guide
This document will be available here nearer the date of the Exhibition.
All kinds of smoking, of whatever form, are strictly prohibited in any Exhibition area, and anywhere in the Sports Centre and the School grounds.
Venue
Hazel Grove Sports Centre (adjacent to Hazel Grove High School)
Jackson's Lane
Hazel Grove
Stockport SK7 5JX
Overflow car parking at Exhibition venue
Will be available on both days, courtesy of our hosts at the School. Turn left out of the exit from the main car park and immediately left in about 20-30 yards.
Car parking at Hazel Grove Railway station and free shuttle bus to Exhibition
Free car parking on both days by courtesy of Arriva Rail North Ltd, please follow the signs.
Then use our free shuttle bus service from the station to get to and from the Exhibition venue. The bus timetable will be available nearer the Exhibition date, around the beginning of October.
Location map for exhibition venue
Feedback about our 2018 Exhibition-
"I'm just mailing to say thanks for another great exhibition, I always look forward to it and this year was excellent, loved this years courtesy bus!"
By email from Paul B.
Club sales stand-no longer cash only!
Should you intend to make purchases from our value-for-money sales stand, please note that as from October 2019 we can take debit card and credit card payments, either chip and PIN or contactless, as well as cash. We do not accept cheques in payment for goods.
Exclusive – limited-edition commemorative open wagon on sale at Exhibition!
Specially produced for us by Dapol® to commemorate our 50th Anniversary in 2016. Featuring the names of two founder members of the Club and available in either pristine or weathered bauxite livery, together with a signed and numbered certificate for only £12.00 each. Only limited numbers remain, so why not add one or more (!) to your rolling stock.
Pick up a Hard copy of the Guide
Printed Guides will be available from the Ticket desk. No charge is made, but donations to offset printing costs are always welcome.
Photography
Before taking photographs please ask the operator's permission and refrain from using flash. Thank you.
Exhibition guide archive, most recent first
2018 Exhibition guide, this is in two sections, available for downoload below.
Section 1 Exhibition guide cover 2018 this is the cover only, for those who want a complete version of the guide to keep electronically or to print out at home.
Section 2 Exhibition guide full contents 2018 This contains all the details about the layouts, traders and demonstrators.
Other local exhibitions
Please see http://www.ukmodelshops.co.uk/other/events.php for full details of forthcoming Exhibitions in the area.
Exhibition 2018- some pictures for you-
The vintage shuttle bus, and some of the Club layouts.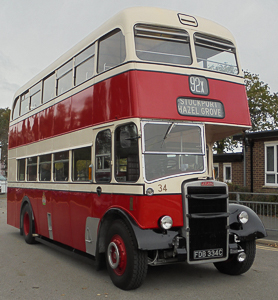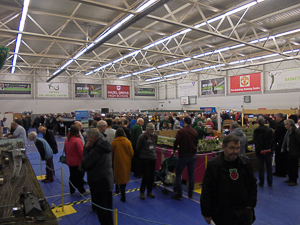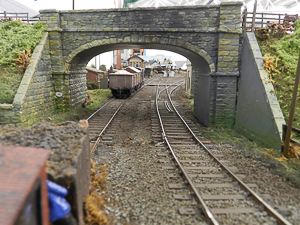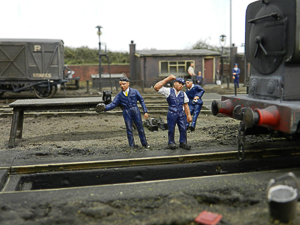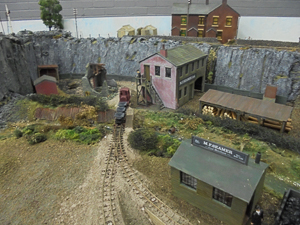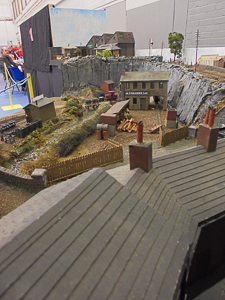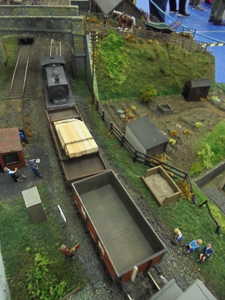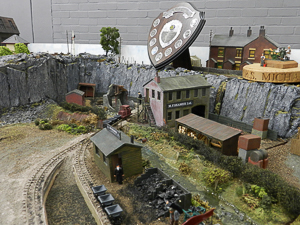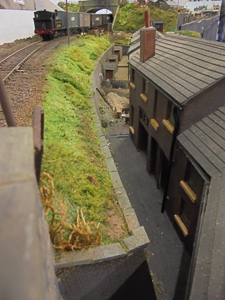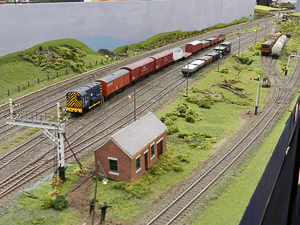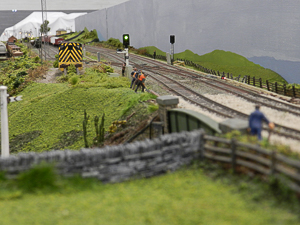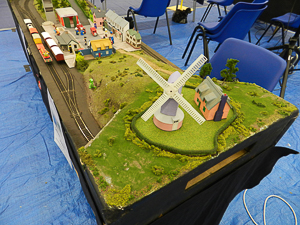 Au revoir
We hope you have enjoyed the exhibition and hope to see you again next year.
Any late breaking information for Club members about the arrangements for Exhibition set up will be in the members zone. Late news for the Public will be shown on our Facebook page. https://www.facebook.com/HazelGroveRailwayModellers/